Yes, it is official, Dane Lucas has been named the Coolest Kid in Seattle for 2010
From being the mastermind behind the video game development company CKOA Inc., a star on his soccer team and baseball teams and a good friend to all, Dane Lucas has been officially named the "Coolest Kid in Seattle" for the second year in a roll.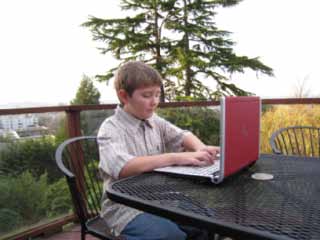 Dane believes in working hard, treating people with respect and always helping out when needed. Dane enjoys video games, sports, learning, and spending time with family and friends. That is one cool kid and he obviously deserves the title of Coolest Kid in Seattle.
Dane hopes to grow his company CKOA, Inc into one of the largest video game design companies in the world. Who knows, maybe someday he will earn the title Coolest Kid on the Planet.
The Coolest Kid in Seattle award is awarded annually by the organization Coolest Cats, LLC. The coolest kid award is awarded in a select number of cities and regions worldwide. The next Coolest Kid in Seattle award will be awarded in summer of 2011.